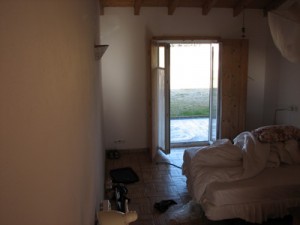 Estacada is my territory since two months now and surely will be until the end of this month, mainly because the room I am using its for costumers and high season will rise up soon. Where to go and what to do is something still to sort out. Meanwhile, today is a day to stay home and clean up my all time messy room. This room I am using is the second since I arrived here. This one is in a separate building. I am using it because there is not clients and rooms are empty.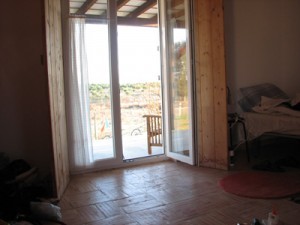 The previous room is located in the main building and is near the kitchen and administration office and family headquarter. Now that I am in a separate building that the other one where sharing space was more close to the administration office, I feel better. Also, the other room has a king size bed. I don't need such luxury.
Here I can see the sun rise every morning. And I don't feel bother no one. More independent and free, that is right. The pigs pen is right in front of the room's back door which allow me to pass to the porch where, at evening, drink my beer and have peace and quite.